Who says we can't have nice things?  I recently went to the local Asian grocery store and these quail eggs caught my eye. I've never cooked them before or really seen them used but I knew I had to try them!  I made some mini almond buns and using my whoopie pie pan, topped them with some cheese, bacon, and a quail egg; breakfast is served!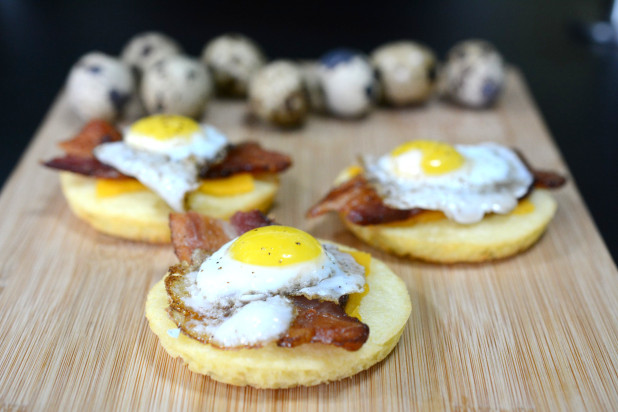 Here's the finished product! They turned out super awesome and would make a great weekend breakfast or tapas menu item!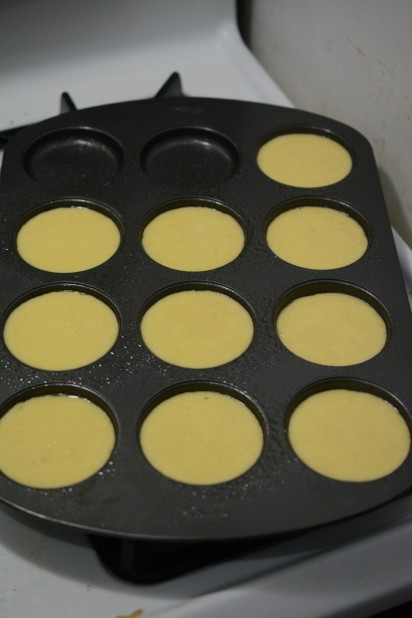 This recipe starts with the standard almond buns.  You can also check out the video on YouTube.  The only difference is instead of using a muffin top pan I used a whoopie pie pan. The whoopie pie pan results in a smaller bun and the edges are round instead of square.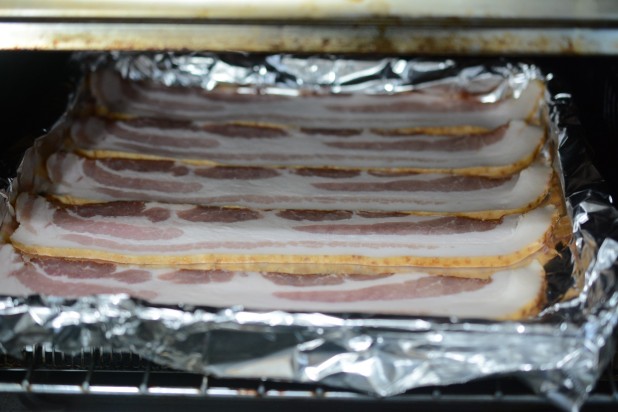 While the buns are cooking, fry up some bacon. If I'm just doing small batches of bacon, I like to use my convection oven. The convection cooks them super fast and since its small, it uses less energy than my full oven. Plus, the almond buns are already taking up the oven 🙂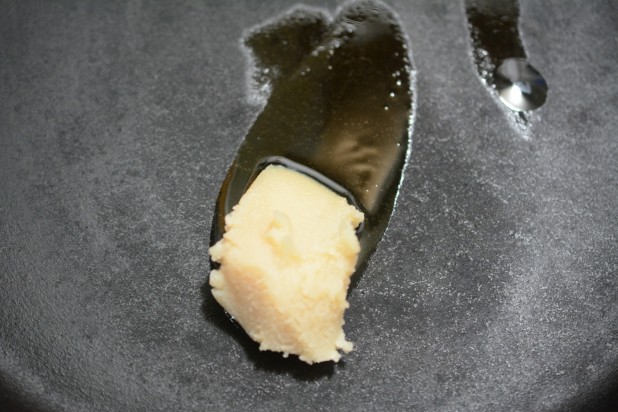 Next throw some fat in your cast iron skillet.  Today, I'm using some left over duck fat from when I roasted a duck the other week.  I rendered down the excess duck fat in a similar manner to the leaf lard I did last month.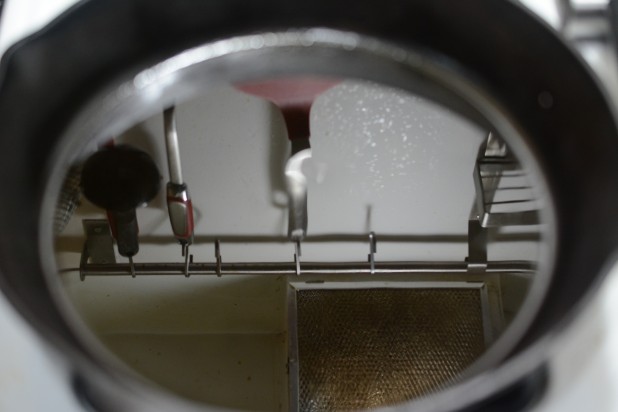 You want to fill the pan and really pan fry the egg.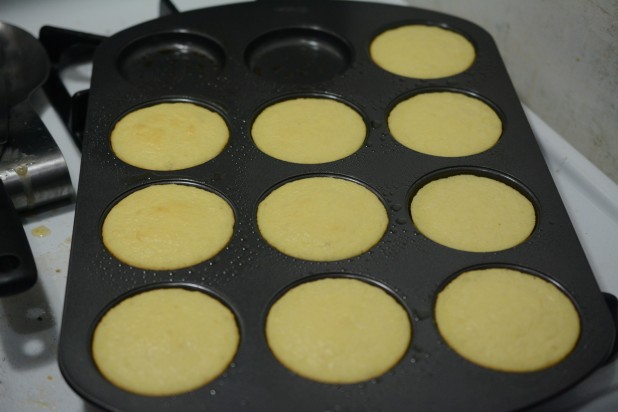 At this point, your almond buns should be done.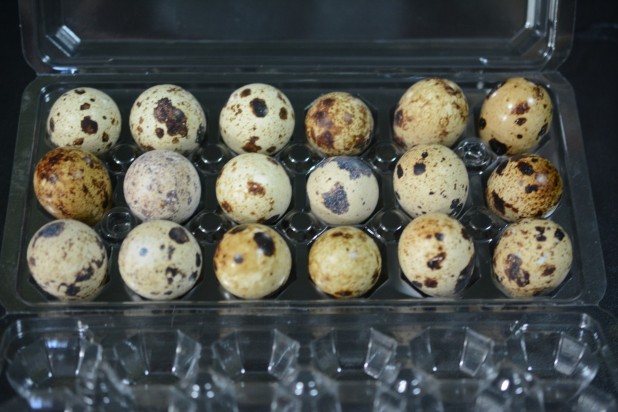 In case you didn't know, these are quail eggs!  Aren't they cute?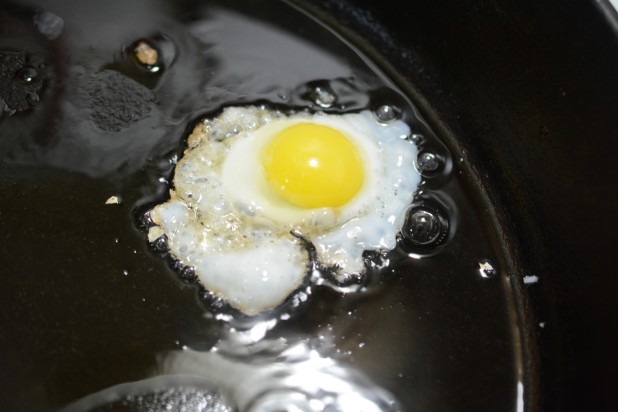 Now crack 'em open and fry them!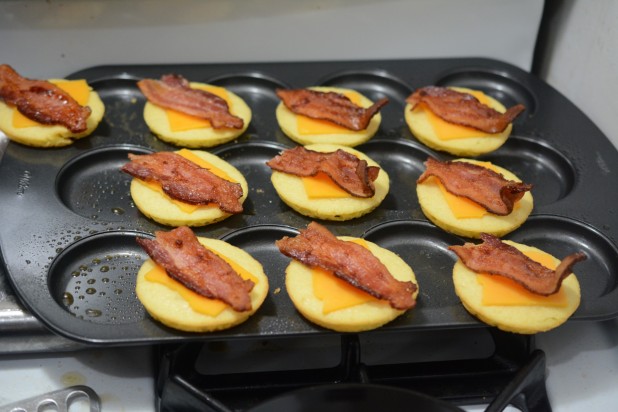 While the eggs are cooking I prepared the almond buns.  I put 1/4th of a slice of cheddar cheese and half a slice of bacon on each one.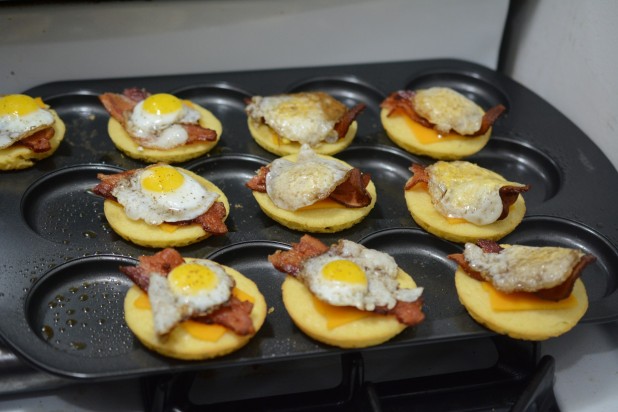 Here's the finished batch!  My wife doesn't like runny yolks so I cooked half of them over medium and the other half sunny side up.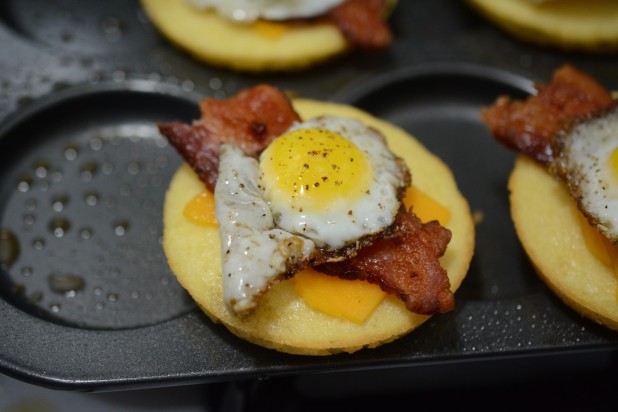 Yum!

Open Faced Quail Egg Sandwich
Nutrition Information
Serving size:

3 eggs

Calories:

245
Fat:

18

Carbohydrates:

1

Fiber:

0

Protein:

14
Prep time:
Cook time:
Total time: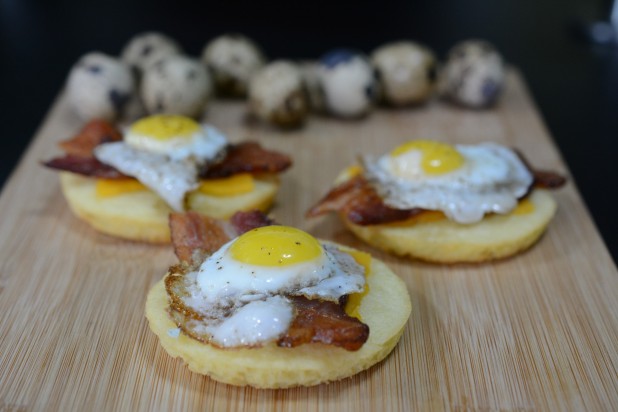 Ingredients
10 Quail Eggs
2.5 Slices Cheddar Cheese
5 slices Bacon
Salt and Pepper to taste
Standard Almond Bun recipe:
¾ Cup Almond Flour
1.5 tsp Baking Powder
1.5 tsp Splenda
5 Tbsp Unsalted Butter
2 Eggs
Instructions
Mix the almond buns together per the original recipe and divide into 10 portions on a whoopie pie pan
Bake for 8-11 minutes at 350 degrees
Cook 5 slices of bacon
Fry 10 quail eggs, topping with salt and pepper
Top each almond bun with ¼th slice cheese, ½ slice bacon and a quail egg