Pork chops are one of my standby dinner options. I try and always have some in the freezer available in case I need a quick dinner option. Today I just coated the pork chops with a breading and pan fried them!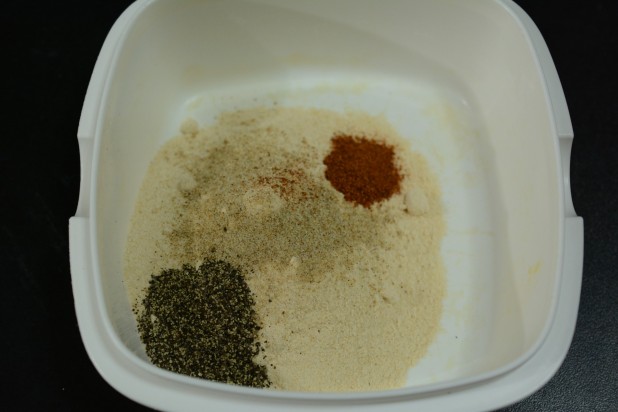 Start by making the spice mixture.  For this one I used a coconut flour base with some black pepper, cayenne pepper and some seasoned salt.  Make sure to use a container that can fit the pork chops.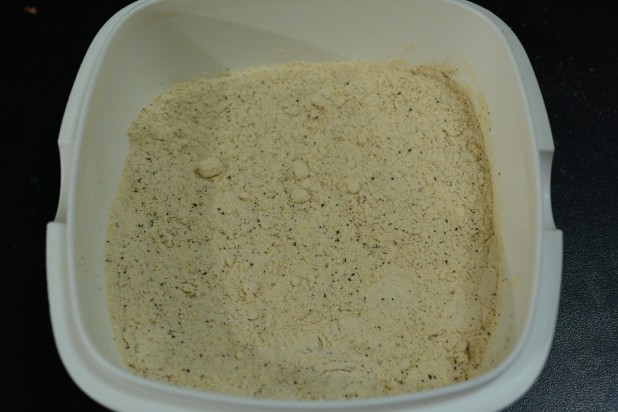 Here's the breading mixture.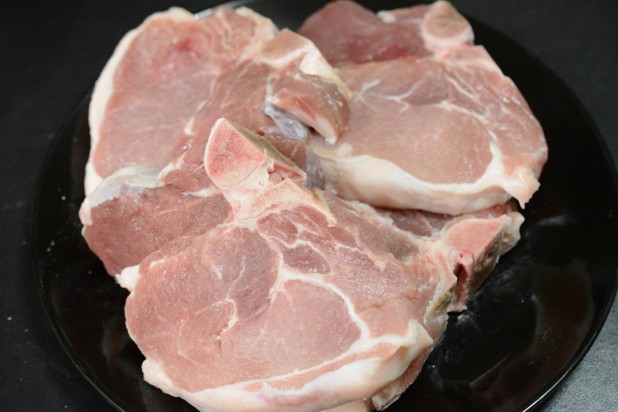 Mmmmm, pork chops!  I used bone in but you could use any sort of pork chops.  Make sure they are defrosted and that the outsides are dry.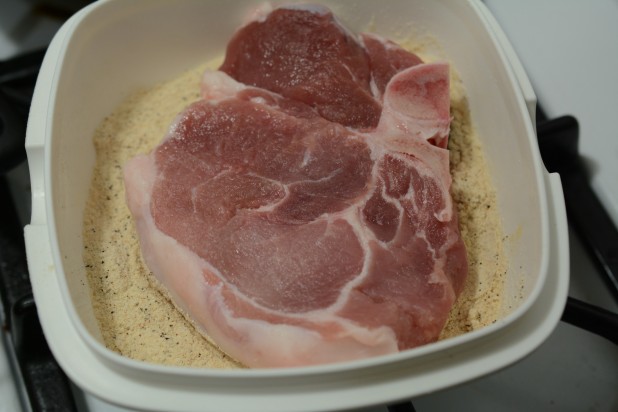 Then plop them into the breading, making sure to get both sides.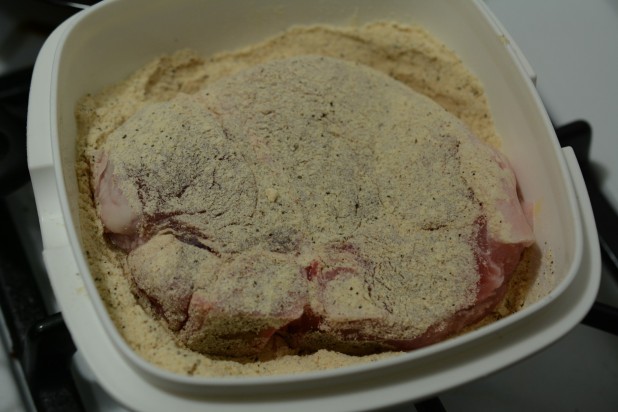 As you can see, the breading sticks pretty well when the pork chop is dry.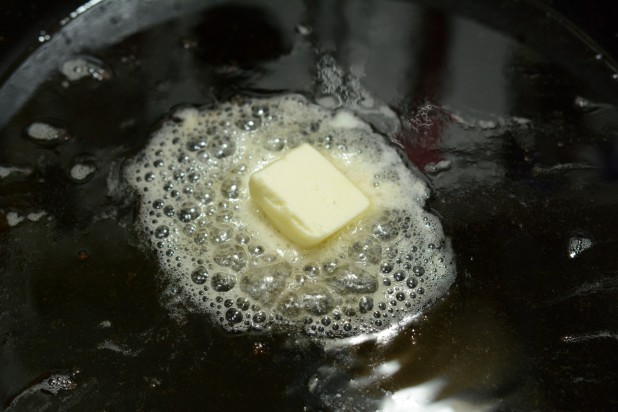 Add some butter to your cast iron skillet and get it nice and hot.  You could use other oils but the butter will give it a nice golden brown crust.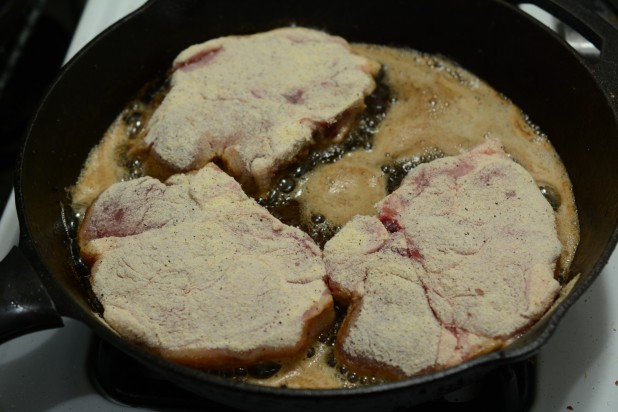 Now throw them in the skillet!  Make sure to have an exhaust fan on and possibly a cover so you don't set off the fire alarm!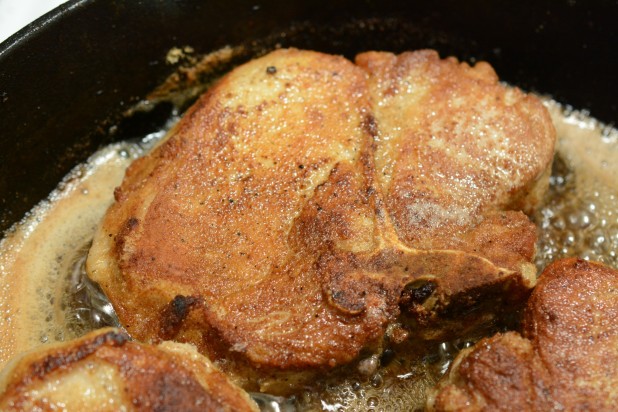 Here's that golden brown crust I was talking about.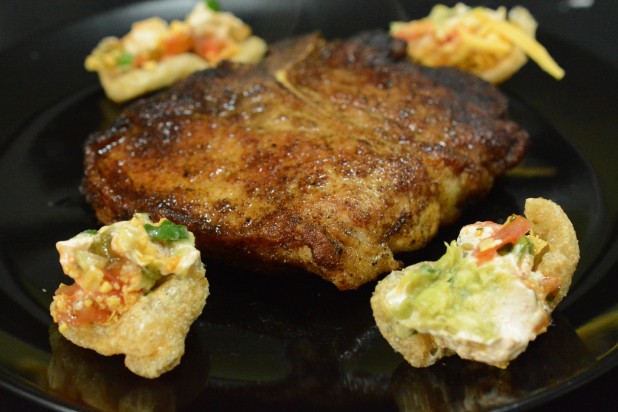 And here's the finished product!  I also had a few pork rinds with some 5-layer keto dip as a side.

Pan Fried Pork Chops
Nutrition Information
Serving size:

1 Pork Chop

Calories:

298
Fat:

15g

Saturated fat:

7g

Unsaturated fat:

1g

Trans fat:

0g

Carbohydrates:

11g

Sodium:

893mg

Fiber:

7g

Protein:

27g

Cholesterol:

71mg
Prep time:
Cook time:
Total time: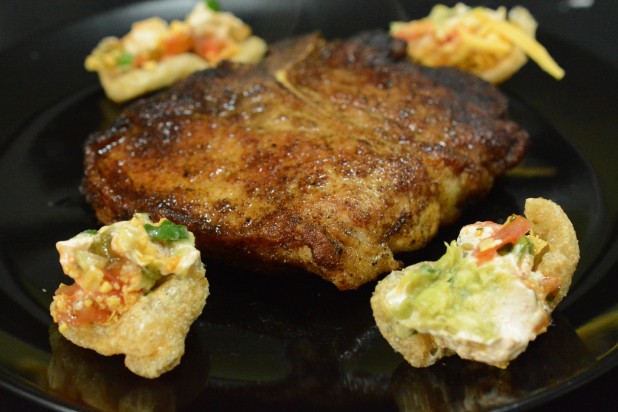 Ingredients
3 Bone in Pork Chops
½ Cup Coconut Flour
1 tsp Seasoned Salt
1 tsp Black Pepper
¼ tsp Cayenne Pepper
1 Tbsp Butter
Instructions
Mix together all of the dry ingredients into a container that can fit the pork chops
Dry off the pork chops
Heat a skillet on high and add the butter
Coat the pork chops in the coating and fry!
Cook for 4-5 minutes per side or until the pork chop reads a temperature of at least 145 for medium or 160 if your more conservative
Lodge 12-inch Cast Iron Skillet
The only pan you really need. Once properly seasoned, this pan can cook anything you can imagine! Lasts forever and never wears out.
Thermapen
This probably shouldn't be the first thing you buy for your keto kitchen, but eventually, you'll end up buying this thermapen. It seams ridiculous to blow $80+ on a temperature probe but once you go through 5 other cheap ones, or burn your hand waiting for the temperature to stabilize, you'll wish you just picked one of these up. Its way faster and more accurate at reading temperature and I now almost exclusively cook meat to a done temperature rather than a specific time.
Glasslock 30 Oz. Lunch Containers
The easiest way to conquer keto is to premake your lunches. I used to use Ikea 365+ containers but they started to leak after a while. These glasslock containers are by far the nicest I've ever seen.