Sometimes you just want to dip.  When I first started keto I missed chips dearly and I thought I would never find a good replacement.  I played around with making Parmesan chips and other bloggers even make flax chips.  However the true hero in my mind has been the pork rind.  As you know, everything in keto is better with pork. Now that I had all of these options for dipping, I was trying to find a good dip to make when friends came over.  Enter Spinach and Artichoke Dip!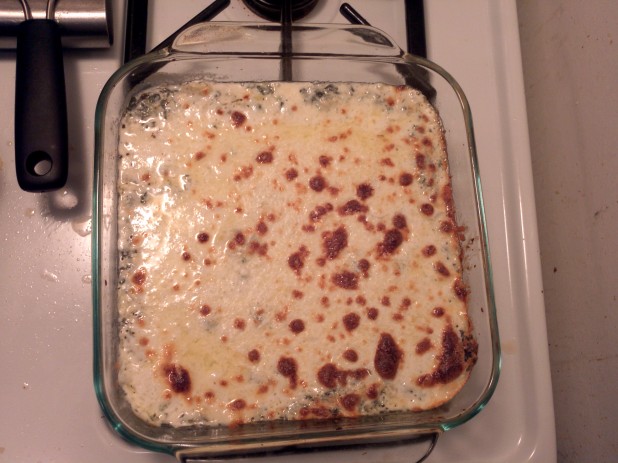 It turned out really well and wasn't too much effort.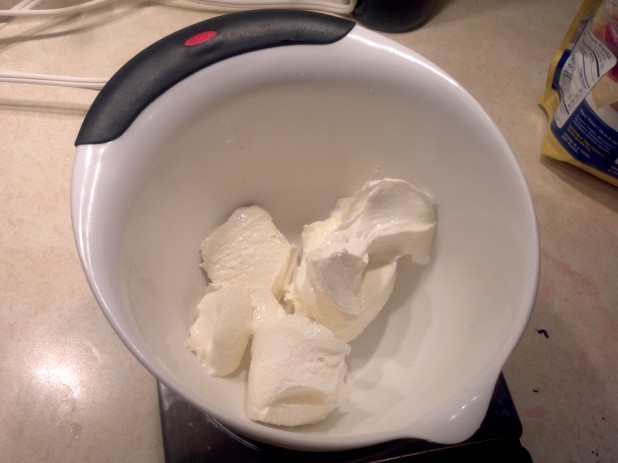 You start out with the cream cheese.  Use a plastic bowl and microwave it until it is a runny consistence.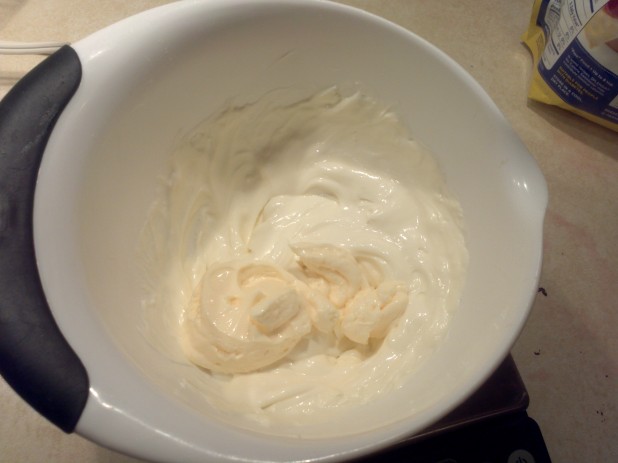 Once the cream cheese is liquid, add in the mayo and stir.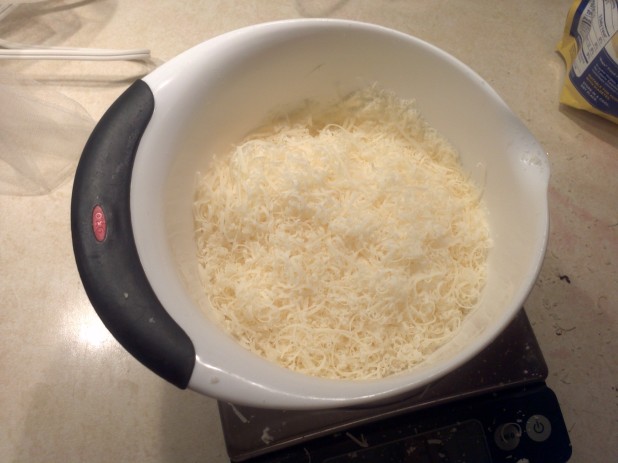 For the next step I hand grated a block of cheese with a hand cheese grater.  These are useful for small grating jobs when you don't want to get out the food processor.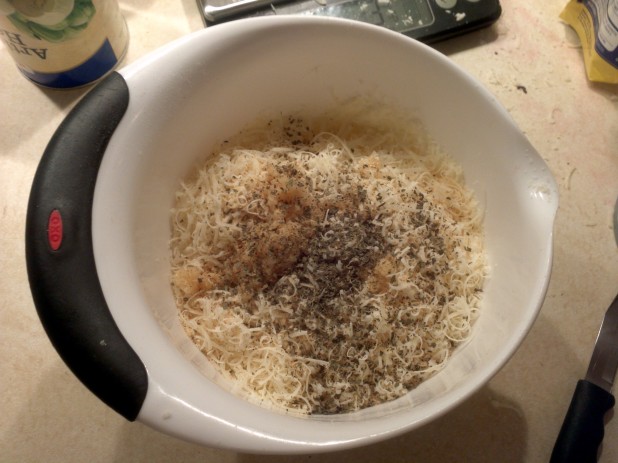 Add in the garlic, basil, salt and pepper.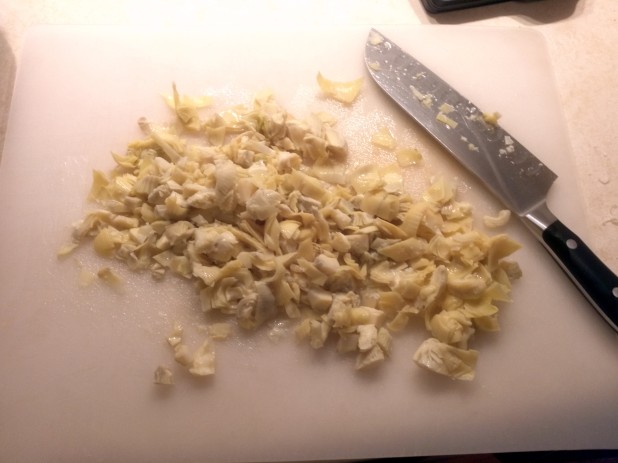 Don't forget the main ingredient!  Make sure to drain the artichoke and cut it into smaller pieces. Also at this time, thaw the frozen spinach in the microwave.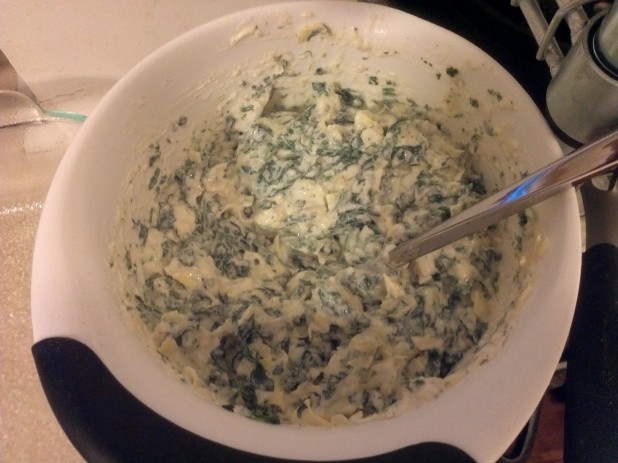 Once you mix it all together it should look like this!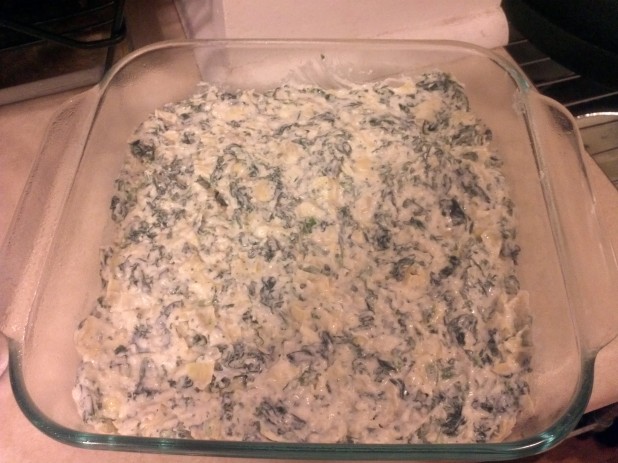 Grease a 8×8 square Pyrex dish and line the bottom with the dip.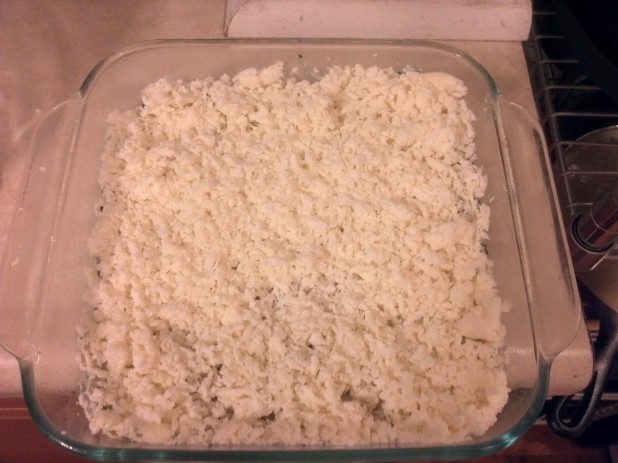 Shred a ball of Mozzarella and use it to cover the top of the dip.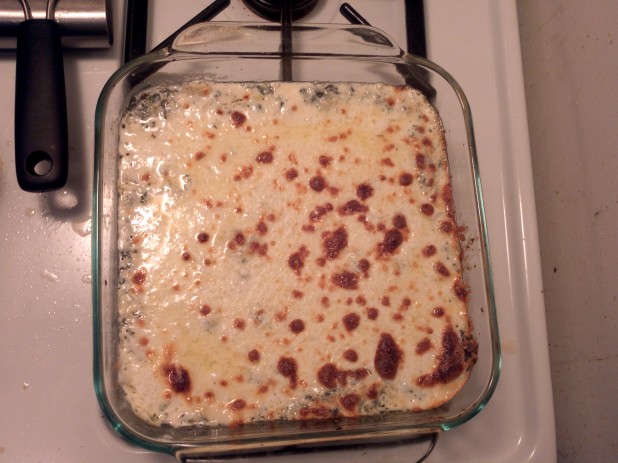 For this dish, cook for 30 minutes and then broil if the cheese is not fully melted.  Then use either flax, cheese or pork rinds for dipping!  I won't just if you just use a spoon either 🙂

Spinach and Artichoke Dip
Nutrition Information
Serving size:

⅛th

Calories:

306
Fat:

26

Carbohydrates:

5

Protein:

15
Prep time:
Cook time:
Total time: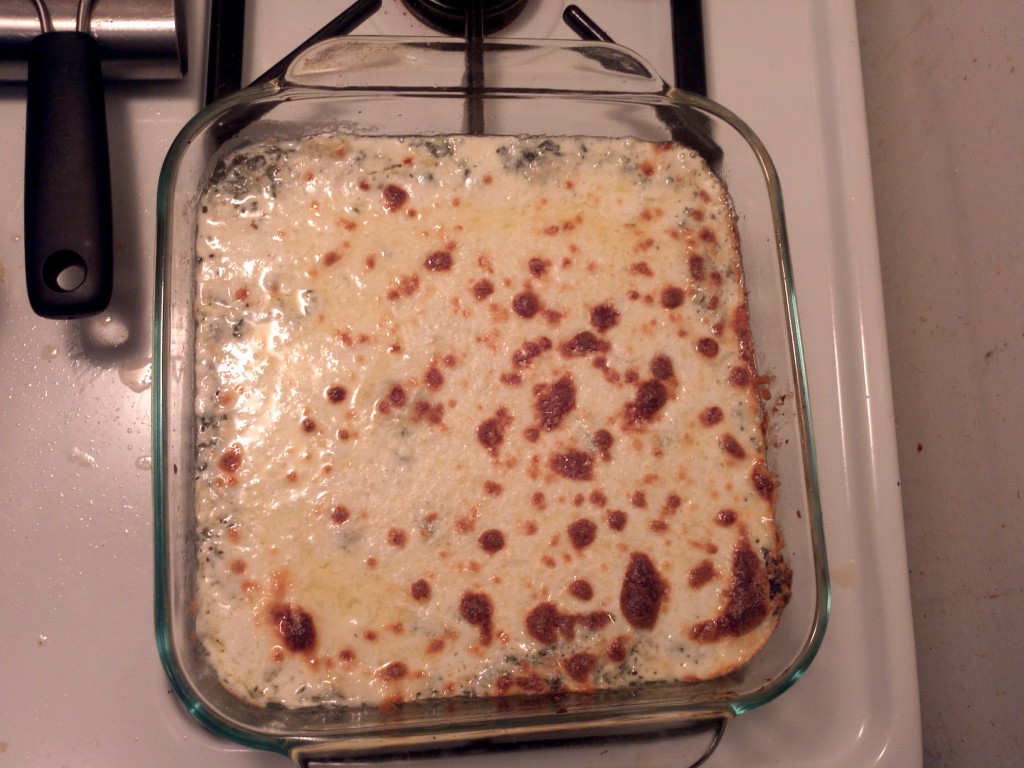 Ingredients
8 oz Cream Cheese
¼ Cup Mayo
4 oz Shredded Parmesan
1 Tbsp Minced Garlic
1 Tsp Crushed Basil
1 can Artichoke Hearts (14 oz)
255 g Spinach
8 oz Mozzarella Cheese
To Taste Salt and pepper
Instructions
Melt the cream cheese in the microwave
Add the mayo and combine
Add the shredded Parmesan, basil, garlic, salt and pepper
Chop up the artichoke and add to the mix
Thaw the spinach and combine with the other ingredients
Grease an 8x8 dish and evenly spread the dip
Cover the top of the dish with shredded mozzarella
Bake at 350 for 30 minutes, then broil if the cheese is not done