If you haven't already figured it out, I'm kind of obsessed with my Deep Fryer. I've already fried all of the normal things like wings, chicken nuggets, and shrimp.  Now in order to feed the itch I've got to get creative.  This fry-day I'll show how to deep fry Broccoli! I couldn't believe how well this worked out.  Each sprout exploded with flavor almost like a popcorn kernel!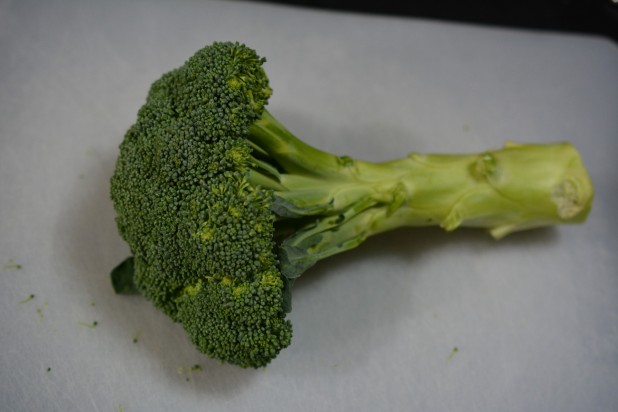 Start with a fresh bunch of broccoli.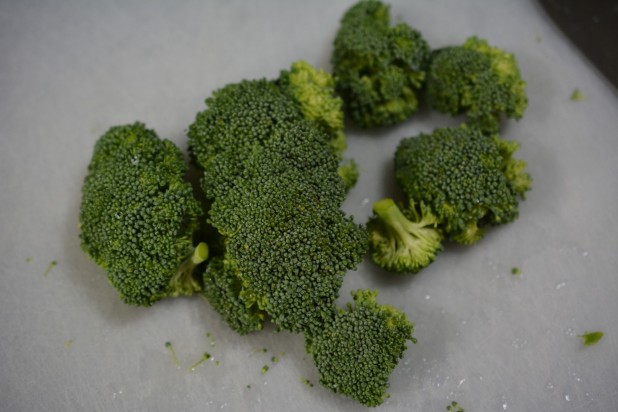 Chop off the base and separate out just the florets.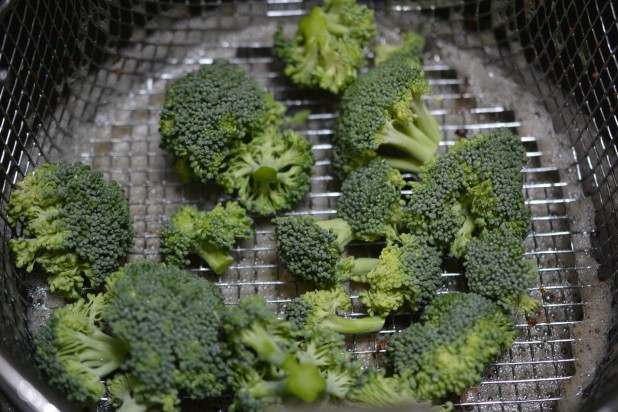 Throw 'em in the basket and prepare to be amazed!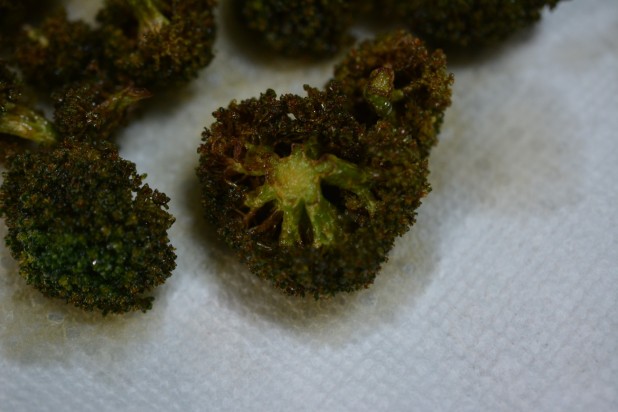 Here's a closeup of the broccoli floret.  Each sprout is now a tasty explosion of awesomeness!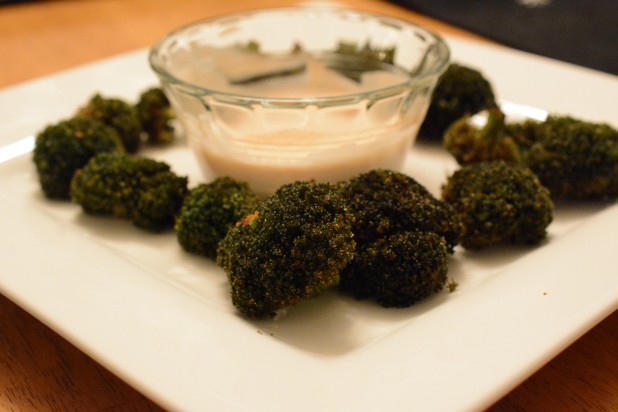 I served them with a spicy bleu cheese sauce.

Fry-day: Broccoli
Nutrition Information
Serving size:

½

Calories:

177
Fat:

17

Carbohydrates:

6

Fiber:

3

Protein:

2
Prep time:
Cook time:
Total time: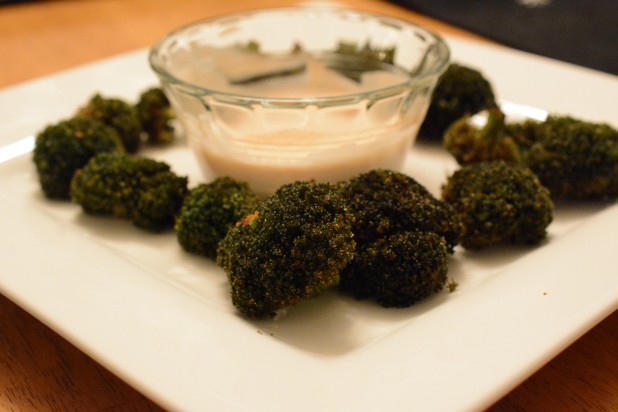 Ingredients
1 Bunch Broccoli
2 Oz Bleu Cheese Dressing
1 tsp Frank's Red Hot
Instructions
Separate the florets from the broccoli stem
Deep fry until golden brown and crispy
While the broccoli is frying, combine the bleu cheese and Frank's red hot
Serve with the dipping sauce!
DeLonghi Deep Fryer
If you follow the blog, you know that I've gotten a little obsessed lately with my Deep Fryer to the point where I post a weekly Fry-day article. I had one of these in college and it always made me feel guilty using it. I feel so liberated that there are all sorts of keto friendly fried foods like nuggets, wings and brussels sprouts!
Cone Filters, 50 Pack
To keep your frying oil clean, you really need to filter it on a regular basis. Fryers will come with one or two filters in the kit but they run out fast. This 50 pack will keep you going for well over a year
Filter Stand
Use this stand in conjunction with standard cone filters to easily filter your oil. This system is in place of the filtering method that comes with your fryer.