I've always loved garlic, something about the smell and the flavor it adds to dishes lights up my senses. I've always had garlic as part of a dish and I've never actually bothered to cook it before.  Since I just pick up a new grill, I figured it was about time to take my garlic game to the next level.  Enter grilled garlic!!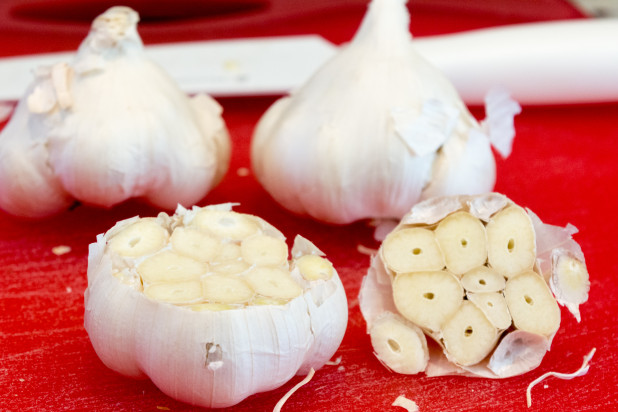 Start by cutting the tops off of the garlic heads. Note that the entire thing is called a head and each individual sell is a clove. You want to make sure you cut it such that the tops of the cloves are exposed.
Soak the heads of garlic in cold water for 30 minutes to an hour.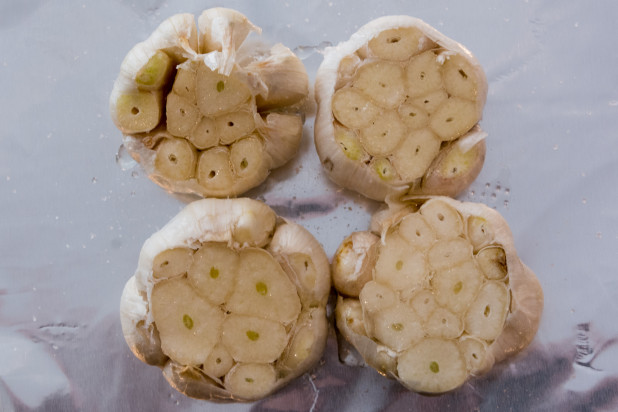 Place the garlic into a piece of foil, drizzle with oil and sprinkle with salt and pepper.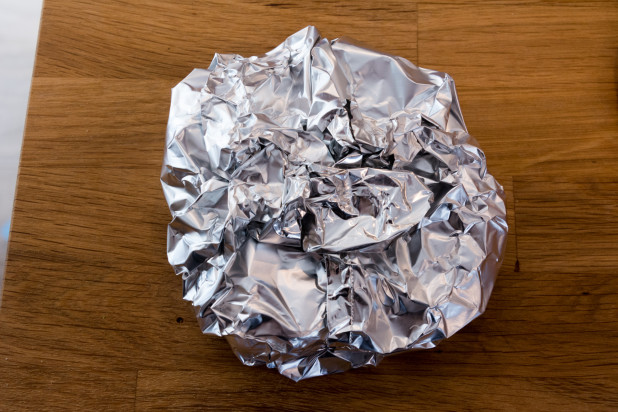 Crumble up the sides.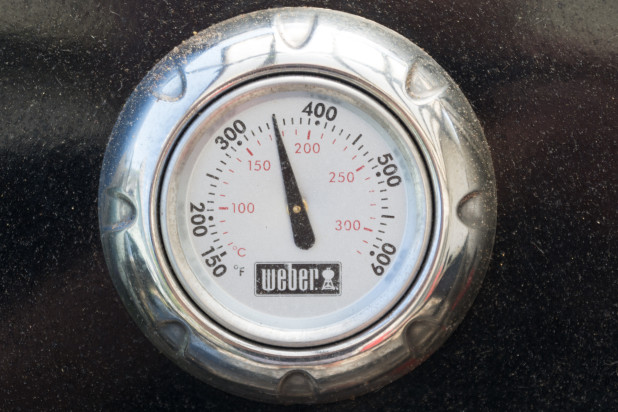 Preheat the grill using indirect heat to 350 degrees.  Indirect meaning there is no heat under the garlic but one or more of the other burners are on.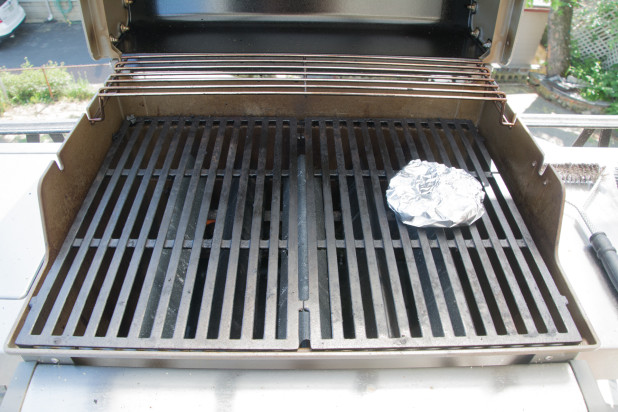 Here's a picture of the garlic on the grill. Its hard to see but I have the middle and left burner on and the right one off to setup the indirect heat.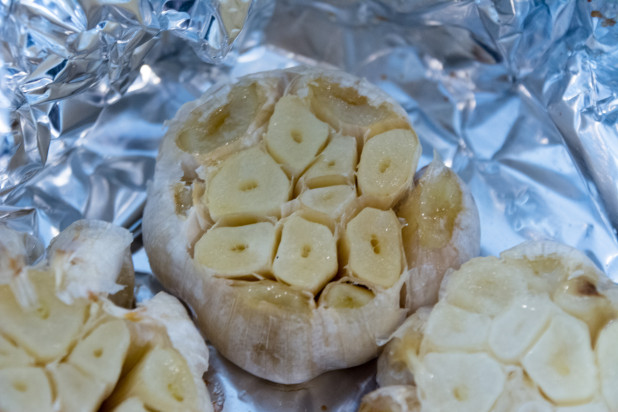 After an hour you're left with creamy, gooey garlic that's perfect as a side or as part of a larger dish.  Garlic comes out to about 1 carb per clove (the cells above) so don't go crazy and eat the whole thing 🙂

Grilled Garlic
Prep time:
Cook time:
Total time: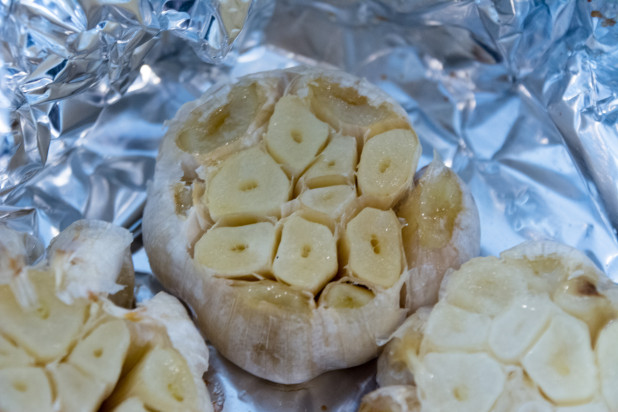 Ingredients
4 Garlic Bulbs, Whole
Olive Oil
Salt and Pepper to Taste
Instructions
Start by cutting the tops off of the garlic, enough to expose the meat of the cloves
Soak the garlic cloves in ice water for 30 min
Setup the grill for indirect heat and preheat to 350 degrees
Drain the garlic and place in the center of a 12"x12" square of foil, cut side up
Drizzle Garlic with olive oil and add salt and pepper
Fold the sides of the foil over to seal
Grill over indirect heat for 1 hour
Notes
Actual nutrition info will vary but 1 clove is roughly 1 carb. Either eat the garlic directly,use as a garnish, or in a dish.
Weber Spirit E320 Grill
Sure, you can cook just about anything in a cast iron pan, but sometimes you just want those seared grill marks on your meat. A grill is the perfect addition to any keto kitchen.
Stainless Steel Smoker Box
Add that extra wood smoked kick to your BBQ without investing in a dedicated smoker! Just add some wood, sit it over the burner on the grill and you're smoking!!
Variety of Smoker Wood Chips
Grab this variety pack of smoker wood chips to experiment with adding smoke to your grilling experience. Perfect for Pork, Beef and Chicken!!